Why is it that when you are packing for a weekend trip you always seem to have enough clothes for a whole month?! Okay maybe it's just me… but I can't seem to get around this problem. I mean how can you ever be prepared for an outfit that was much cuter on the hanger or unpredictable weather if you don't bring options?! Someone else has got to have this problem too, right?
Since I am seriously always on the go, I have had to find some amazing bags to help me stay organized when packing and fit pretty much anything I could need!
First off, I have a ridiculous amount of makeup. I wrote a post earlier about how I love to try out new products often, so I'm constantly adding more to my collection yet can't seem to let go of the old stuff either — the struggle is real. Because I have so much, it's hard to just throw it into one bag and manage to find everything when I get to my destination. After trying out many options I have found the Diva Makeup Case from PurseN to be my favorite! It is a little on the pricier side, but I have had it for years and it holds up amazing. It has compartments for everything that are removable, which makes it easy to organize and locate your products! I have it in the painted bloom pattern, which is no longer available, but they have other cute patterns to choose from as well and are constantly getting new ones.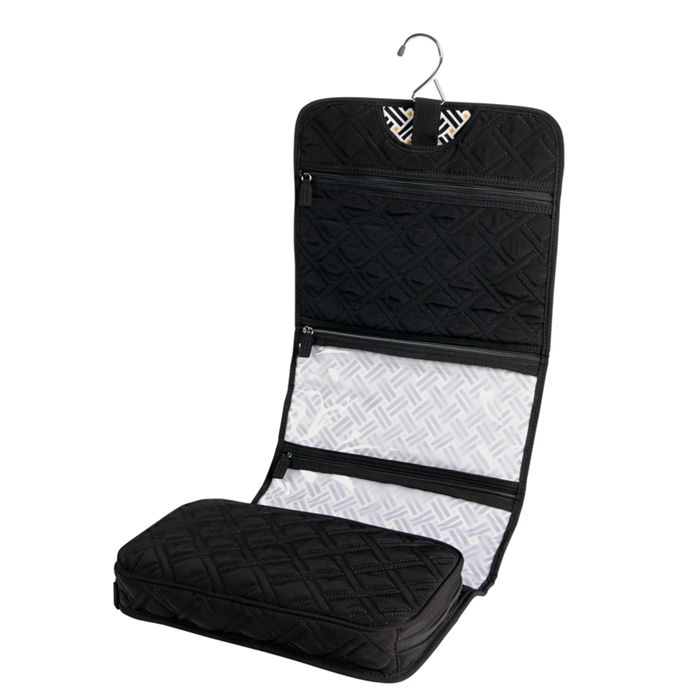 For my toiletries, I use Vera Bradley's Hanging Travel Organizer. I have tried using many different toiletry bags, but the hanging ones just always seem to work best. Being that hotel bathrooms are almost always crammed, it makes life so much easier when your toiletry bag can be hung on the towel rack rather than taking up counter space. It comes with four different sections to put your toiletries in which is nice so you can keep things separate. Two of the compartments are clear, making it easy to locate what you need. It rolls up nicely when you're done using it and seems to fit better in a suitcase then most of the structured cases I've tried!
My favorite case to keep my jewelry in is the Prima Weekender Jewelry Case. It's actually also from PurseN, they have a ton of really great travel bags. This case is great because it's small, doesn't take up any room in your suitcase, keeps your jewelry organized and safe while you're traveling. You would be shocked to see how much jewelry I can fit in it! Some of the compartments are also removable and the best part is you won't be stuck untangling your necklaces when you arrive at your destination! Prima Elite is also a similar and larger option, I have both in the painted bloom pattern.
P.S. THIS JEWELRY CASE IS CURRENTLY 50% OFF!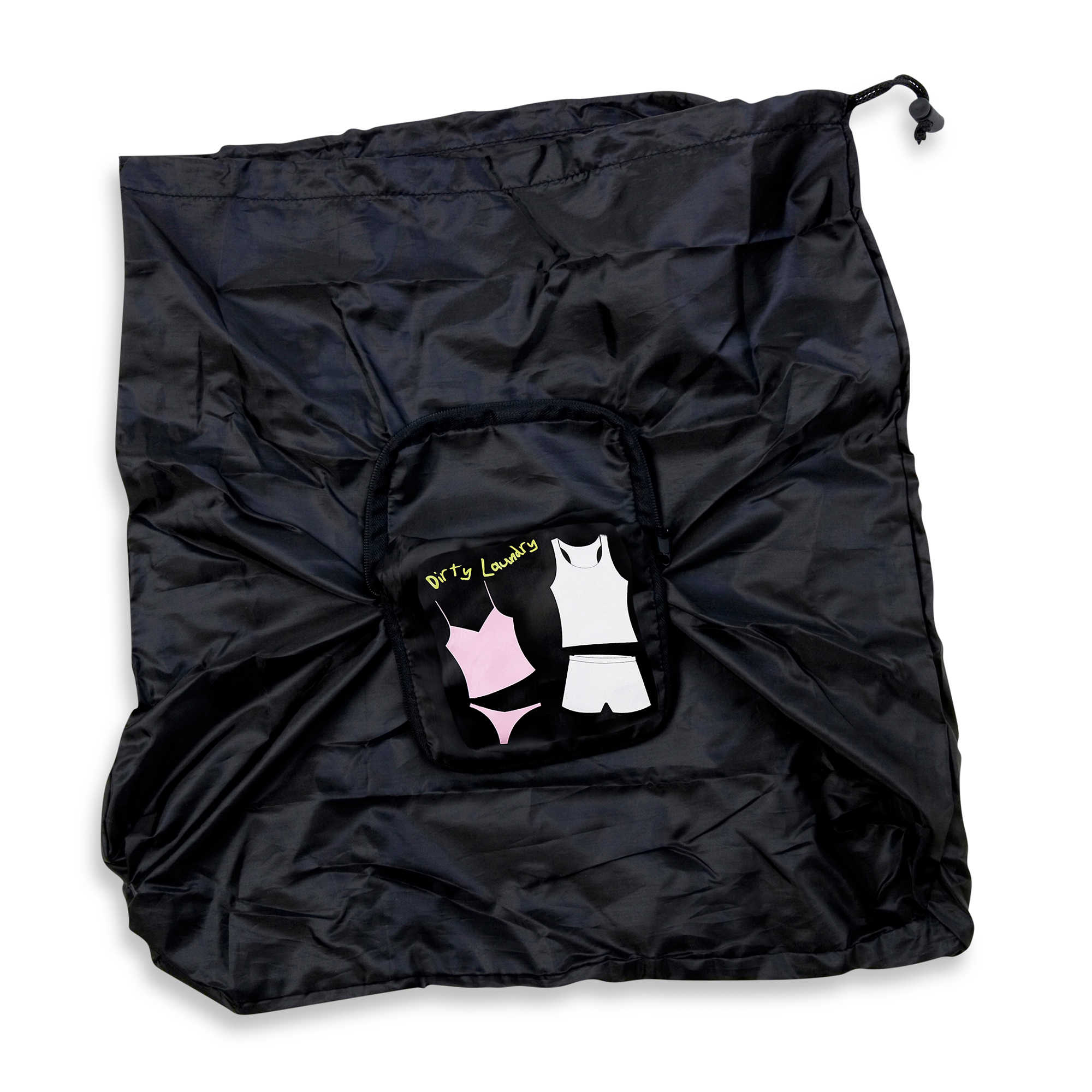 Another bag I always use is a Dirty Laundry Travel Bag. I am a tad OCD when it comes to mixing my clean clothes with my dirty clothes so I always try to bring a bag to separate the two. This also makes it easy when you get home, you just have to carry the bag to the laundry room and you're done! I will say its not as durable as I would like.. but you get what you pay for and it does the trick!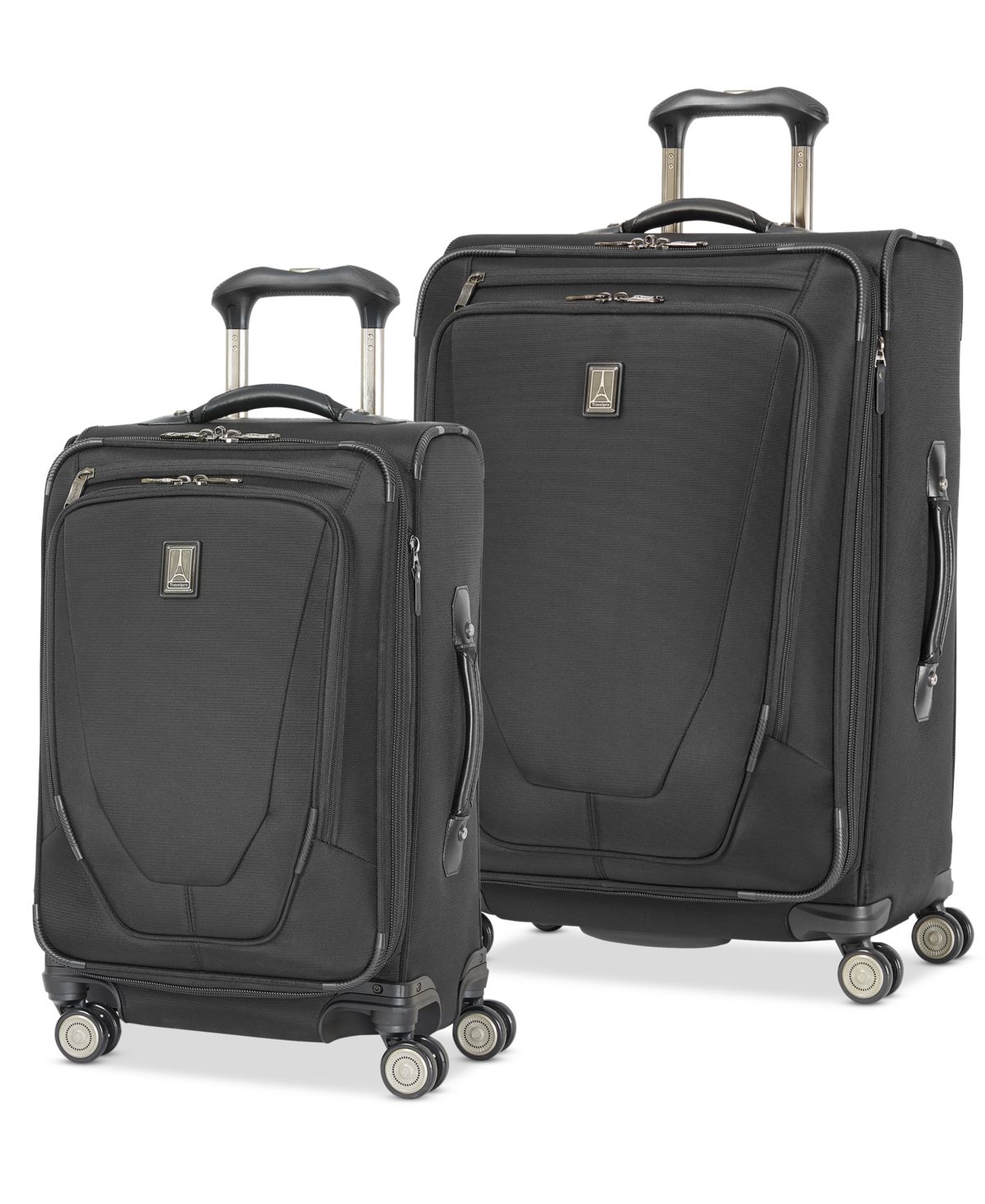 Lastly, my favorite bags to pack all of these things in is the Travelpro Crew 11 Spinner Luggage Collection. They are definitely on the pricier end, but they hold up so well I think it's worth it — you can find them on sale most of the time. These bags make my life 10x easier on the road! The larger suitcase seems like it can hold your whole closet if it needed to. I never seem to need more space when using it. They are super durable, I've had mine for at least two years and fly multiple times a month with little to no damage. They are also easy to maneuver, they have four wheels that move in all directions
THE LARGE ONE IS ON SALE FOR $200 – NORMALLY $600!! SO IF YOU NEED THEM HOP ON IT!
---
I hope some of these bags can come in handy for you on your next trip – they are my lifesavers! Let me know if there are any other bags you can't travel with out, I would love to check them out!
.